Rolls-Royce Cullinan

Diamond In The Rough
The new Rolls-Royce Cullinan SUV -- a luxury vehicle you've dreamed of -- can be yours to drive for good when you visit Carlock Motorcars. Ever since the 2022 Rolls-Royce Cullinan reveal, Tennessee supercar enthusiasts have been visiting our location to get the latest Cullinan news and updates. As experts on the subject, we're excited to provide all the details you need on the Rolls-Royce Cullinan specs. Ready to schedule an in-person showing? Reach out to our luxury car dealership near Nashville to speak with one of our associates.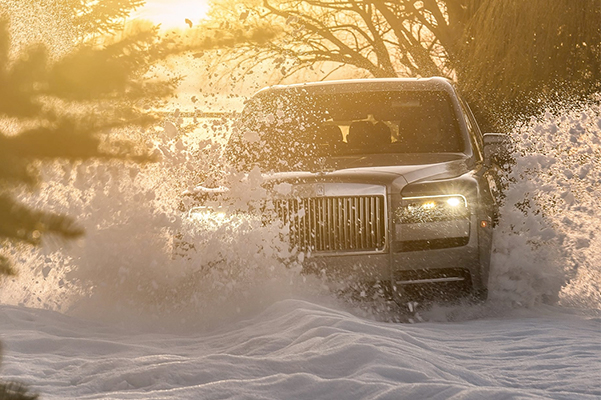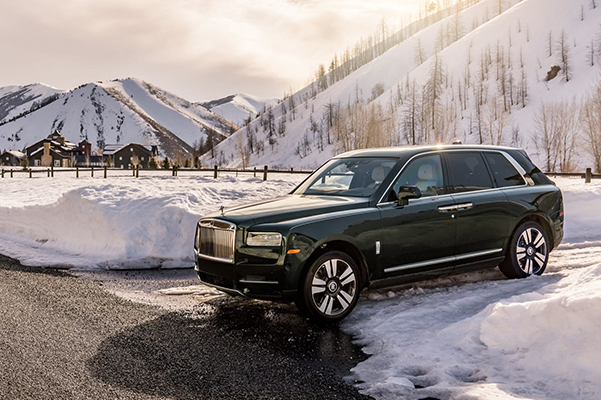 Rolls-Royce Cullinan Specs & Performance
Whether you want to compare 2022 Cullinan trims or get details on the Cullinan Black Badge edition, this new Rolls-Royce supercar will leave you amazed. The Rolls-Royce Cullinan engine is a formidable V12 engine that's built unlike anything else in the industry. Meanwhile, a finely tuned Cullinan AWD system will help guide you through all your excursions -- both on- and off-road. There's even an exclusive Off Road Button that puts legendary Rolls-Royce performance on full display.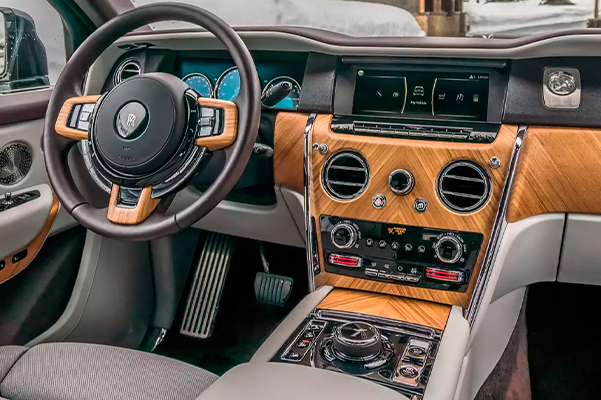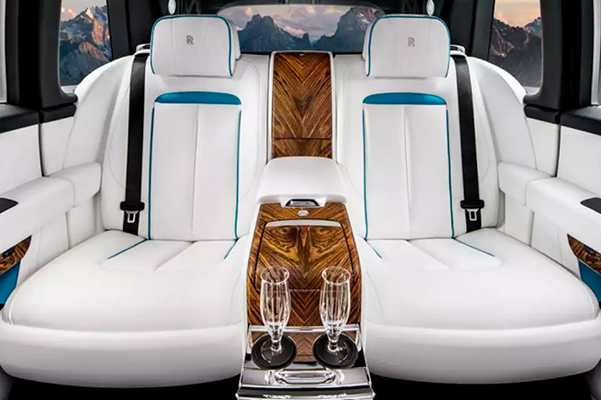 Rolls-Royce Cullinan Interior Luxuries
Slide inside the 2022 Cullinan interior cabin and prepare to have your breath taken away. Luxury seating comes standard inside this new Rolls-Royce SUV thanks to finished leather seats and a cocktail table that's deployed when you're looking to relax. Tennessee Rolls-Royce enthusiasts will appreciate the partition glass -- a first among SUVs -- that allows you more privacy when you need it. Plus, with a retractable sunroof equipped in the new Cullinan, you can let added sunlight shine through the cabin.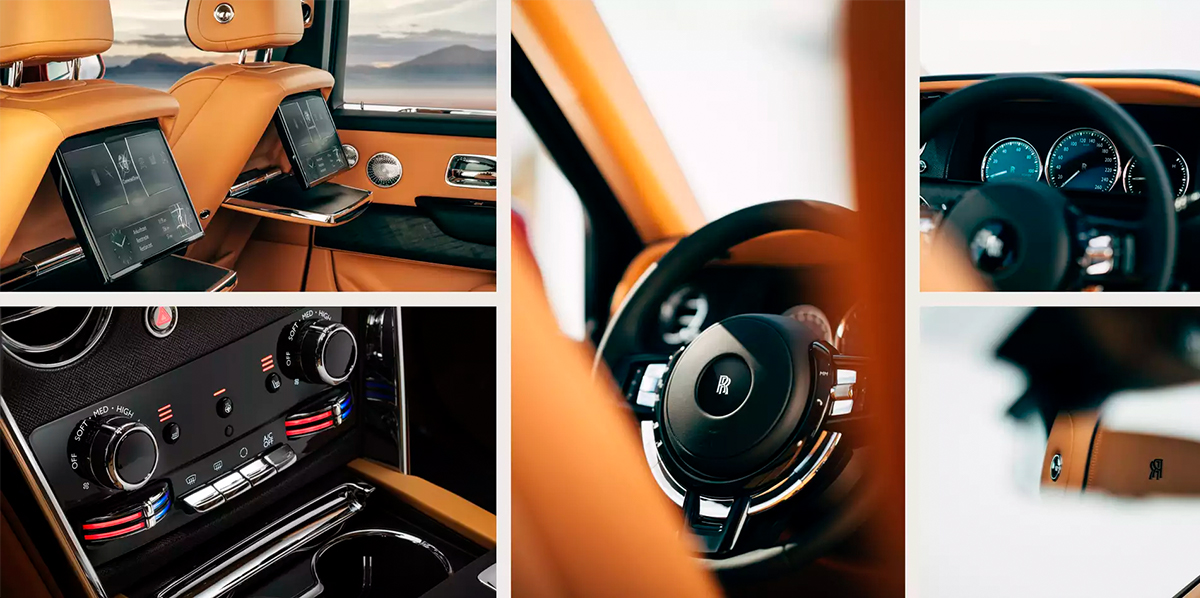 Additional Rolls-Royce Cullinan Features
From sporting the world's finest leather to offering leading Rolls-Royce safety technology and cabin amenities, the 2022 Cullinan is the complete package for TN Rolls-Royce aficionados who expect the best. The Rolls-Royce Cullinan, for sale nearby, offers the following additional features:
Self-levelling air suspension
Loading Assistant
Luggage Compartment Floor
Pantheon grille
Self-righting Wheel Centres
18-speaker Bespoke Audio System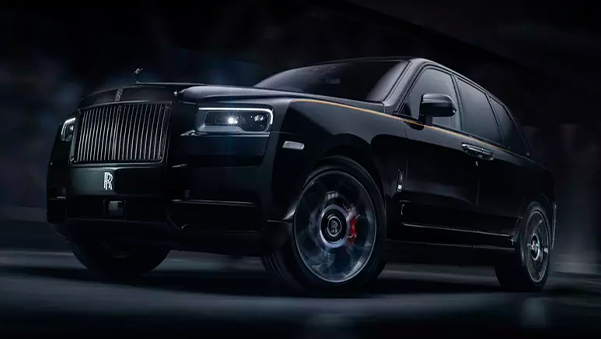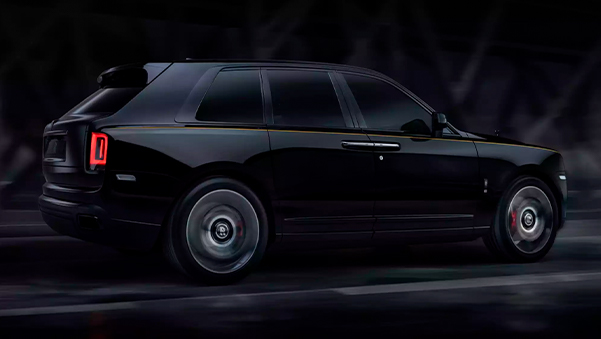 What Is the Rolls-Royce Cullinan Black Badge?
The Black Badge Cullinan offers Nashville Rolls-Royce drivers the most capable model to date. Engineers worked tirelessly to perfect the Rolls-Royce Cullinan Black Badge design, giving it an aura that's truly unique. All Cullinan Black Badge trims deliver the most exhilarating ride, whether you're heading across town or on a road trip across Tennessee. Register your interest and join the Black Badge Cullinan reservation list today.